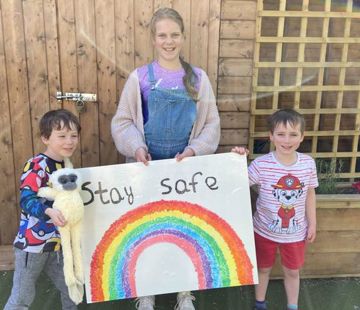 I hope you feel well supported with the daily activities set below by the teachers. I'd like to express my gratitude the the wonderful staff team here at St Philip's who have really worked hard to provide activities that are manageable at home. We appreciate that most of you are having to juggle the logistics of sharing computer time with siblings and are possibly trying to manage different work set by different classes or schools and added to this, the complexities of you having to work from home as well.
Top tips for staying safe online

Thank you for all you're doing - we really appreciate it.
Click here for the latest Assembly.
Another excellent resource from Bath's 1 Big Database with some good ideas for learning at home as well as some helpful sections for children with additional needs.