The Pupil Premium Grant
ELIGIBILITY FOR FREE SCHOOL MEALS and OTHER SUPPORT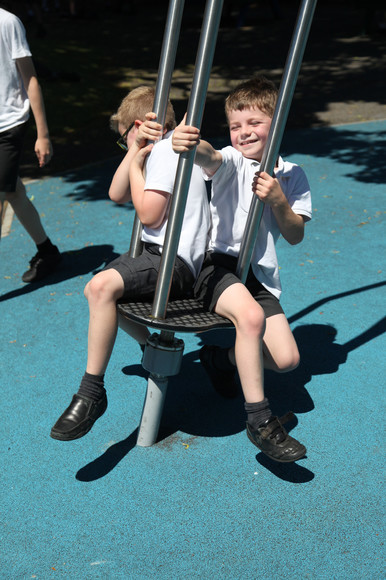 Many of our pupils currently receive free school meals but we believe that there may be many more pupils who are entitled to them, but who do not claim them. This may be for a variety of reasons.
In order to qualify for free school meals, parents need to be claiming one or more of the following benefits: Income Support, Income Based Jobseekers Allowance, Income Based Employment Support Allowance or Child Tax Credit (but not working tax credit). Annual income must not be more than £16,190. If you think that your child may be entitled to free school meals, you can apply by contacting the school office.
To claim you just have to fill out a short form and show proof of benefit. Our school office team are helpful, friendly and always totally confidential and will support you with any aspect of the process. You could be saving £10 per week.
It is a really good idea to claim free school meals, even if your child would prefer not to have them. This is because your child's name would then be registered and we can contact you with regard to other entitlements or schemes as they become available. We can only inform you of new schemes and grants if your child is registered as eligible for free school meals, so please have a chat with one of our friendly office staff in confidence if you receive any of the benefits listed.
PUPIL PREMIUM
The Government introduced the Pupil Premium in April 2011, as a way to address the current underlying inequalities between children eligible for free school meals (FSM) and non-FSM children, by ensuring that funding reaches the pupils who need it most. The Pupil Premium is allocated to children from low-income families who are currently known to be eligible for FSM and children who have been looked after continuously for more than six months.
The Government decided that it is up to schools to decide how the Pupil Premium is spent, since they are best placed to assess what additional provision should be made for the individual pupils within their responsibility.
They are held accountable for the decisions which they make through:
the performance tables which show the performance of disadvantaged children compared with their peers
the new Ofsted framework, under which inspectors focus on the attainment
the new reports for parents that schools now have to publish online
The level of the premium is currently £1320 per pupil.
The Government decided that eligibility for the Pupil Premium would be extended to pupils who have been eligible for free school meals (FSM) at any point in the last 6 years. (As a group, children who have been eligible for FSM at any point in time have consistently lower educational attainment than those who have never been eligible for FSM).
Approximately 25% of St Philip's population qualify for Pupil Premium Funding:
2018-19 we received £68,640 pupil premium
We have looked closely at the needs of these pupils in an effort to provide the right kind of support for them. We aim to make the best use of the Pupil Premium by tailoring it to the needs of our pupils and looking closely at the effectiveness, impact and quality of all the support put into place as a result. Set out below are some examples of the strategies and interventions which are funded through the Pupil Premium at St Philip's Primary School in the past two years in order to improve the progress and attainment of pupils receiving Free School Meals or who are looked after.
Release of Deputy Headteacher for part of the week
The Deputy Head has been released to monitor pupil premium children and offer support to teachers across the school. The deputy works with groups and individual pupils, who have been identified through data analysis, to help raise attainment of pupil premium children.
Teaching assistants in KS1 and KS2 Classes
Teachers use school assessment data to identify any pupils with FSM that need additional support. Teaching assistants can be used to provide small teaching groups and deliver intervention programmes.
A School based Speech and Language Therapist and TA
Pupils with speech and language difficulties receive high quality therapy in school on a regular basis to help them to meet their IEP targets. We also have a speech and language TA who works across the school supporting pupils in class and providing extra support and intervention programmes.
Part time Teacher
An additional teacher works across the school for 2/3 days a week providing support for pupil premium children. This support is carefully targeted using assessment data and teachers' daily assessments to ensure that pupils make the best possible progress.
Training for teachers and TAs
Teachers and TA have had in-house training and have attended training courses linked to the needs of pupils in the school. Much of this training has been a direct result of observations and identified needs.
Purchasing Resources
We have used some of the funding to buy resource materials to support groups and individuals. Again this has been carefully considered in relation to identified needs.
Enrichment
Pupils across the school have the opportunity to take part in a range of enrichment activities such as drumming, chess, singing. Also we have used the funding to subsidise whole school/year group events such as music week and first aid. We also plan/arrange individual enrichment for pupils linked to identified wellbeing/social skills concerns.
Trips and visits
Using the funding we are able to support pupils with the cost of trips and residential visits. These visits are a valuable part of school life and allow children to gain life experiences that they may be get at home. These trips also play a vital part in pupils' educations and they link closely to the learning that takes place in class.
Targeted individual support programmes and interventions
Across the school we use the funding to support individual pupils in need of one to one support. These interventions include 'Breakthrough', 'Heroes', 'Accompanying Project', 'Get Set'. Each of these programmes focus on the individual children and allows them to become better prepared for learning and the next steps in their education.
Release time for staff to plan/discuss pupils
Some of the funding is used to release teachers to plan for PP pupils and develop support resources to help them make progress. Time is also spent looking carefully at all PP children and discussing their progress and any areas of difficulty academically, socially or in relation to their wellbeing. These meeting help us to target support effectively.
Data from ASP for progress of Disadvantaged pupils in Reading, Writing & Maths