The Pupil Premium Grant
ELIGIBILITY FOR FREE SCHOOL MEALS and OTHER SUPPORT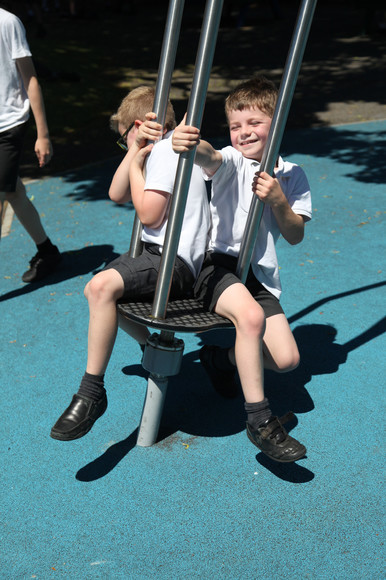 Many of our pupils currently receive free school meals but we believe that there may be many more pupils who are entitled to them, but who do not claim them. This may be for a variety of reasons.
In order to qualify for free school meals, parents need to be claiming one or more of the following benefits: Income Support, Income Based Jobseekers Allowance, Income Based Employment Support Allowance or Child Tax Credit (but not working tax credit). Annual income must not be more than £16,190. If you think that your child may be entitled to free school meals, you can apply by contacting the school office.
To claim you just have to fill out a short form and show proof of benefit. Our school office team are helpful, friendly and always totally confidential and will support you with any aspect of the process. You could be saving £10 per week.
It is a really good idea to claim free school meals, even if your child would prefer not to have them. This is because your child's name would then be registered and we can contact you with regard to other entitlements or schemes as they become available. We can only inform you of new schemes and grants if your child is registered as eligible for free school meals, so please have a chat with one of our friendly office staff in confidence if you receive any of the benefits listed.
PUPIL PREMIUM
The Government introduced the Pupil Premium as a way to address the current underlying inequalities between children eligible for free school meals (FSM) and non-FSM children, by ensuring that funding reaches the pupils who need it most. The Pupil Premium is allocated to children from low-income families who are currently known to be eligible for FSM and children who have been looked after continuously for more than six months.
The Government decided that it is up to schools to decide how the Pupil Premium is spent, since they are best placed to assess what additional provision should be made for the individual pupils within their responsibility.
They are held accountable for the decisions which they make through:
the performance tables which show the performance of disadvantaged children compared with their peers
the new Ofsted framework, under which inspectors focus on the attainment
the new reports for parents that schools now have to publish online
The level of the premium is currently £1320 per pupil.
The Government decided that eligibility for the Pupil Premium would be extended to pupils who have been eligible for free school meals (FSM) at any point in the last 6 years. (As a group, children who have been eligible for FSM at any point in time have consistently lower educational attainment than those who have never been eligible for FSM).
Approximately 25% of St Philip's population qualify for Pupil Premium Funding: